The Best Affordable Meal Kit Delivery Food Services
Just want to know which meal delivery service you should order based on our testing? These are our top picks based on food quality and affordability.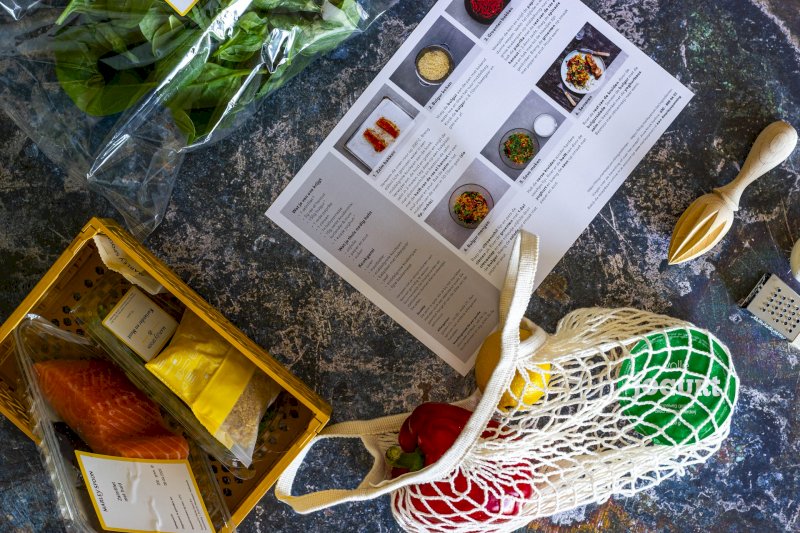 Home Chef — Best Overall
The best meal kit subscription delivery service for you is probably Home Chef.
High-quality ingredients, well-written recipes, and fantastic flavors make the Home Chef experience one you'll want to integrate into your weeknights—and the service's organization makes it incredibly easy to do so. You may just impress yourself with how good your Home Chef meals turn out.
Sun Basket — Best for Vegetarians
While not an entirely vegetarian service, Sun Basket offers a huge variety of quick, flavorful plant-based meals that will satisfy vegetarians and omnivores alike. Their ingredients are largely organic, and their recipes are some of the fastest we tested.
Amazon
Ecommerce giant Amazon now offers their meal kits through Amazon Fresh, a grocery delivery service available to Prime members in certain metro areas across the country. The kit's fresh Whole Foods ingredients and flexible delivery make it one of the best we've tested, despite a lack of meal variety.
HelloFresh
Meal kit veteran HelloFresh featured our very favorite recipe of the entire experience and earned high marks for flavor overall. While their recipes weren't always quick to make, I always had fun in the process.
Martha and Marley Spoon
Co-led by lifestyle and cooking icon Martha Stewart, Martha and Marley Spoon offers meals as sophisticated, simple, and American as its namesake. However, we did note smaller-than-average portions and little variety across each weekly menu.