Best Nurse Practitioner Programs
Becoming a Nurse Practitioner in the current healthcare environment pretty much guarantees steady employment for the foreseeable future. The Bureau of Labor Statistics (BLS) predicts a 31% job growth rate through 2024 – that's much faster than average growth. And Nurse Practitioners can expect not just steady employment, but the potential for pretty lucrative pay. The BLS puts the 2020 median pay for Nurse Practitioners at $127,460 per year. Check out the best programs below.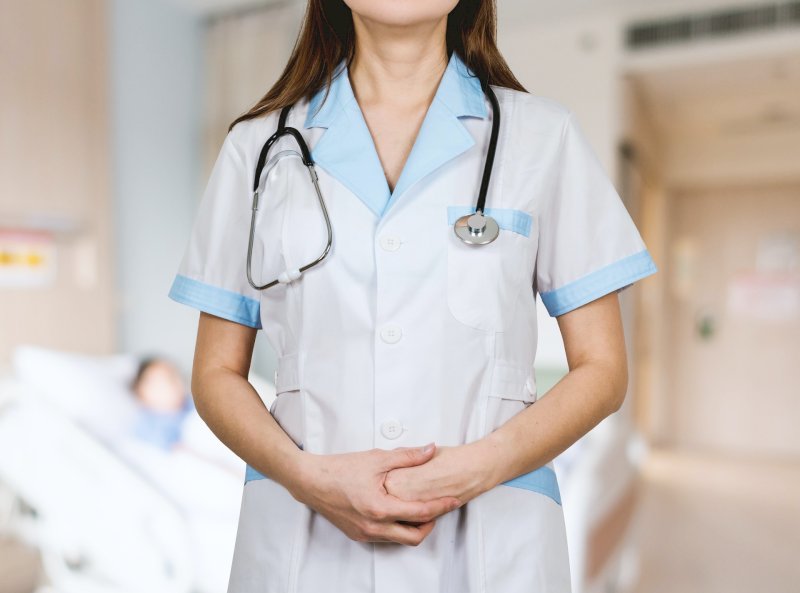 UNIVERSITY OF PITTSBURGH
Founded shortly after the end of the revolutionary war, the historic University of Pittsburgh is a public research university which continues its reputation as one of the best public universities in the country. Home to the renowned Pitt School of Nursing, the school is recognized for world-class faculty and a top-tier educational experience.
The NNP area of concentration offers both full-time and part-time study onsite at main campus in Pittsburgh. A post master's option is also available. Applicants must have a BSN, as well as the equivalent of two years full-time (within the last five years) practice experience as a registered nurse (RN) caring for critically Ill newborns, infants and children in critical care inpatient settings.
BOSTON COLLEGE
A private institution founded in 1863, Boston College is a private, Catholic (Jesuit) research university located just West of Boston, in the village of Chestnut Hill, Massachusetts. The historic institution has a liberal arts focus with very high research activity. Boston College is home to the Connell School of Nursing and one of the best MSN programs in the country.
The Connell School of Nursing offers three entry options for their MSN programs, making it a uniquely flexible degree. The Traditional MSN is for RNs with a BSN, the Direct Entry MSN is for students with bachelor's degrees from other disciplines to become NPs, and the RN to MSN is for RN's who lack a bachelor's degree.
DUKE UNIVERSITY
Located in Durham, NC, Duke University is a renowned private research university. Consistently ranked among the best universities nationally and internationally, the school is a center for advancing innovative research and teaching methods. Duke's School of Nursing is globally recognized as a nursing education institute.
Duke's MSN degree program requires students to complete 11 credit hours of clinical core courses for each major. Students then complete a final clinical residency under the mentorship of an experienced clinician in their chosen specialty. Depending on the major, the minimum number of credits required ranges from 42 to 49 credit hours.
UNIVERSITY OF TEXAS AT AUSTIN
The University of Texas at Austin is a public research university and the flagship institution of the University of Texas system – it has one of the largest campus enrollments in the country, allowing for great educational diversity. The School of Nursing at UT Austin is a leader in nurse education – and well known for having 13 graduate nursing faculty members that are Fellows in the American Academy of Nursing.
UT Austin's MSN program is two years in length, with full-time or part-time options available. Applicants must have a current Registered Nurse license and hold either a BSN degree, or a non-nursing baccalaureate degree and an Associate Degree in Nursing or Nursing Diploma. The school also offers an alternate entry MSN for those without a background in nursing (with an NP specialty in Psych/Mental Health).
UNIVERSITY OF VIRGINIA
Located in Charlottesville, VA, The University of Virginia is a public research institution that has the distinction of being founded by Thomas Jefferson in 1819. The historic institution continues its longstanding tradition of academic excellence, and sits at the top of national rankings to the present day. UVA is home to a highly ranked School of Nursing which offers some of the best Nurse Practitioner programs in the US.
Depending on the specialization, students in UVA's MSN Nurse Practitioner programs will complete a minimum of 30 credits of graduate coursework, with no more than 12 credits transferred into the program. Most specialties take 21 months (full-time) or 33 months (part-time) to completion.
UNIVERSITY OF COLORADO ANSCHUTZ MEDICAL CAMPUS
Founded in 1898, the University of Colorado Anschutz Medical Campus, known as UCAMC, is one of the most recognized and well-respected nursing institutions in the United States. The school was the first College of Nursing to institute and confer Nurse Practitioner degrees in the country, and their MSN program currently ranks as #26 nationally by U.S. News and World Report.
Most students In CU's College of Nursing are able to complete the program in 2 to 3 years, depending on their chosen specialty and life commitments. Students do need to complete the programs within 5 years. Four core courses and Health Promotion are offered online. All applicants should have a BSN and an unencumbered Colorado nursing licensure.
YALE UNIVERSITY
One of the oldest universities in the country (it was founded in 1701), Yale University is a renowned private Ivy League research institution which sits among the top five universities nationally. Continuing its tradition of academic excellence, Yale is home to one of the best Schools of Nursing in the country – as well as highly ranked Nurse Practitioner programs.
Students in Yale's MSN Nurse Practitioner program can choose to study on a full-time or part-time basis. Students will be enrolled in the program only once per year (in August), and students are not normally permitted to transfer between full-time and part-time schedules. Applicants should have a BSN and active Connecticut RN licensure.
UNIVERSITY OF PENNSYLVANIA
Founded in 1740 by Benjamin Franklin, the University of Pennsylvania is a private Ivy League research university located in Philadelphia, Pennsylvania. The school is one of 14 founding members of the exclusive Association of American Universities and has a longstanding reputation for academic excellence and innovation. Penn Nursing continues this tradition with their highly ranked Nurse Practitioner programs.
Coursework in Penn Nursing's MSN program includes theoretical content and mentored clinical experiences that emphasize research and holistic patient care. Students also have the ability to choose from a range of concentrations in addition to their specialty. Penn also offers flexibility for students to take time off from school to gain work experience, or work full-time as an RN as they complete their MSN program coursework part-time.
UNIVERSITY OF SOUTH FLORIDA
Founded in 1956 in Tampa, Florida, the University of South Florida is a public research university and a member institution of the State University System of Florida. The College of Nursing ranks among the top 50 in the country and holds a deep commitment to building expert nurses who can provide excellent healthcare and educate other nursing professionals.
The University of South Florida's MSN Nurse Practitioner specialties include theoretical and clinical training. The number of required credits ranges from 45 – 52 depending on the specialty. Please note that the Adult-Gerontology Primary Care and Family concentrations are highly competitive. Adult-Gerontology Acute Care applicants must have one year current experience as an RN in an aggressive adult ICU critical care unit.
PENNSYLVANIA STATE UNIVERSITY
Founded in 1855, Pennsylvania State University is a public, research university known colloquially as one of the "public ivies." The school also has one of the largest campus enrollments in the country, allowing for an educational diversity not available at smaller schools. Penn State's College of Nursing extends their reputation for teaching, research, and public service to the area of nursing education, providing some of the best Nurse Practitioner programs nationally.
Penn State's MSN program is designed to be completed in two years (four semesters) of full-time study. All nursing courses for the Nurse Practitioner options are delivered using synchronous (meaning you have to watch at a certain time) video conference with selected courses delivered using an asynchronous online delivery system.