These Work-From-Home Jobs Pay More Than The Average Salary
There was a time when working from home was a pipe dream, but recently, there's been a surge of jobs you can do from your own place, and get paid more than the average American salary. Check them out below.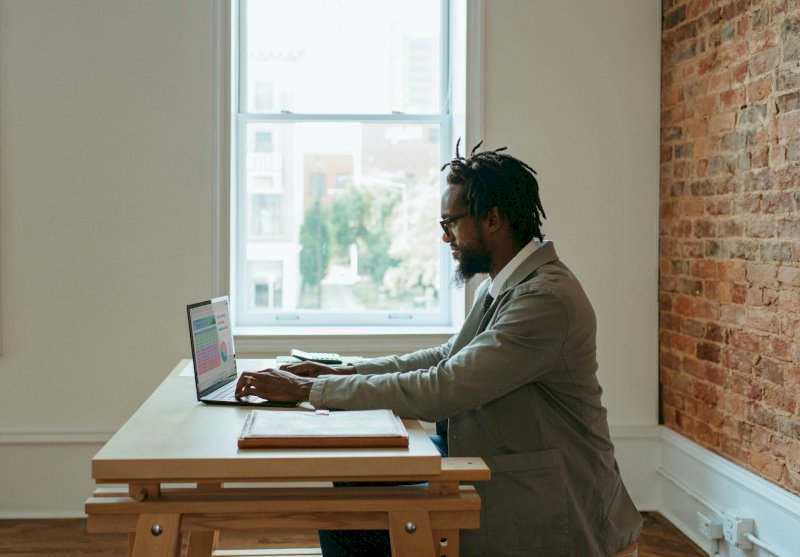 1. Affiliate Marketer
For those unfamiliar with affiliate marketing, it's simply referral marketing where you earn a commission. Let's say that you have a website and refer a book on Amazon. When the visitor clicks the affiliate link and buys the book, Amazon will pay you a percentage of the sale. People love affiliate marketing because they can start earning money passively with few startup costs.
2. Animator
Are you an artistic and creative individual who is able to create animation and visual effects for television, movies, video games and other types of media? Then you can work at home as freelance animator. (Personally, I've seen animators make between $25 to $106 an hour on sites like Upwork.)
3. Baker/Caterer/Chef
If you have a knack for baking or cooking, then turn your passion into a side business. From your own kitchen, you could start a catering business or become a personal chef. If you're a baker, you could sell you goods to friends, neighbors, online or at local farmer's markets.
4. Blogger
Blogging is inexpensive and easy to start doing. It could be as simple as you just writing about your favorite music or food, and eventually, you can start generating money from your site. Just keep in mind that you need to pay patient when it comes to cashing in on your blog.
5. Bookkeeper
Believe it or not, you don't have to be a CPA to start bookkeeping. Just sign up for a bookkeeping course at a community college or even online. Once you complete a course, you can start earning, and the median salary is reportedly $34,000. (Some stay-at-home bookkeepers I've spoken with personally make more than $70,000.)
6. Child Caregiver
Whether if it's just for a couple of hours or for the entire day, running a childcare business from your home can be lucrative. Just make sure that you obtain the correct licenses and permits.
7. Clinical Research Coordinator
Clinical research coordinators help manage operations for clinical trials. You could make more than $48,000 with this job, and you don't need a bachelor's degree.
8. Consulting
If you have experience and knowledge in a specific area, then consider sharing it with others. For example, if you're an accountant or lawyer, then you can provide advice to small businesses for a pretty penny. You could also consult businesses on how to use a new software program or how to become more environmentally friendly.
9. Customer Service Representative
Do you possess excellent communication skills? Do you also have a landline and reliable internet? Then you can earn between $8 and $15 per hour as a customer service representative.
10. Data Entry
Inputting data for businesses isn't the most of exciting of jobs. However, you don't need any previous experience, and you can start at $10 per hour.